Bespoke CRM
& Compliance
Services
Dedicated to Health and Protection Insurance Intermediaries
Built on vast experience and future planning, ArchAngel helps our members grow their business efficiently and compliantly.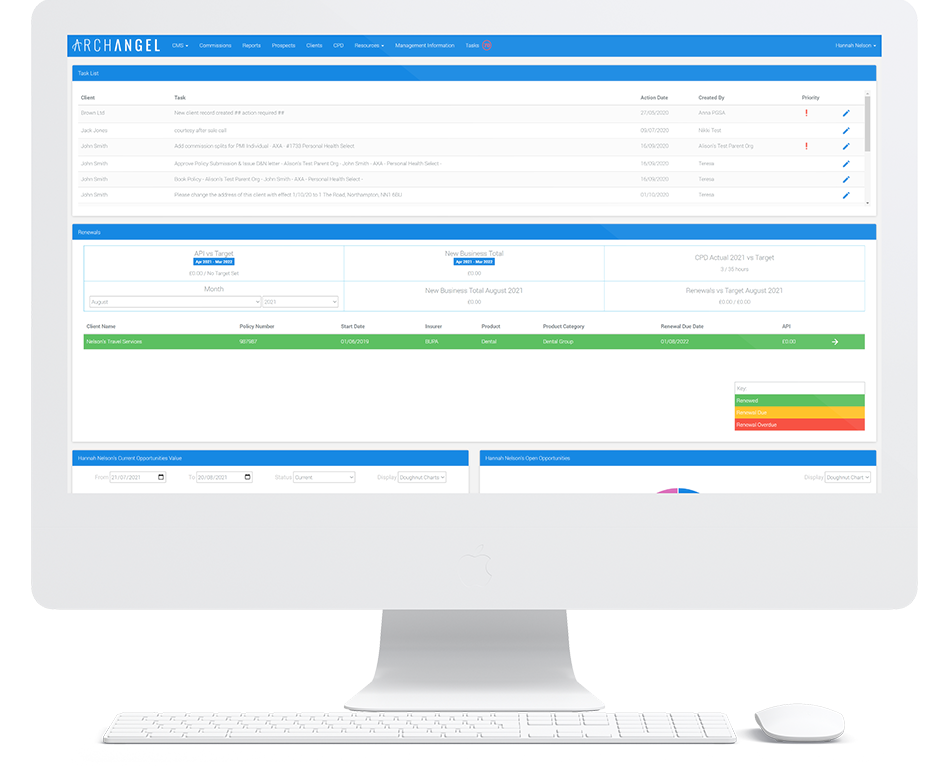 Bespoke Software for Health and Protection intermediaries
THE COMPLETE SOFTWARE SOLUTION
A complete end to end CRM and policy administration software developed exclusively for Health and Protection insurance brokerages which covers all aspects of the sales funnel and customer lifecycle. It also includes real time reporting with instant access and simple policy management for both retail and commercial customers.
Designed by specialists
Fully featured
Totally paperless CRM
OVER 20 YEARS COMBINED EXPERIENCE WORKING IN THE HEALTH AND PROTECTION SECTOR
YOUR PARTNER IN COMPLIANCE.